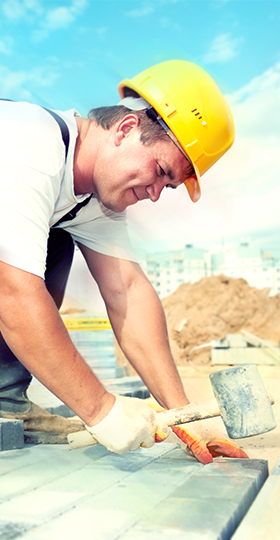 Skilled Trades
Elwood Staffing provides opportunities for a wide range of trades professionals through our dedicated skilled trades division, Elwood Tradesmen.
---
Elwood Tradesmen places talent in industries ranging from commercial construction and manufacturing to renewable energy and aerospace. Supporting local and national contractors, Elwood Tradesmen matches the right person with the right job, allowing clients to confidently take on projects, keep them moving and meet completion deadlines.
Our trades recruiters screen and place skilled trades individuals in a variety of positions:

Carpenters
Concrete Workers
Drywallers
Electricians
Glaziers
HVAC/Mechanical Tradesmen
Millwrights
Painters
Pipefitters
Plumbers
Steel Stud Framers
Tile Setters

Trades Helpers
Welders
Job seekers,
visit Elwood Tradesmen to learn more:

---
Or search our skilled trades job postings and see what your future can hold.